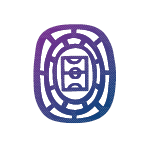 Our stadiums
This toolkit is part of The Road to 2022 theme. Explore other toolkits in this theme.
Remember to use the Tamreen certificates to reward your students.
Overview
Examine the breathtaking FIFA World Cup Qatar 2022™ stadiums to give students a greater understanding of polygons and other geometrical shapes used in their designs.
The resources below make up a one-hour session. You can pick and choose elements to suit your students or you can download the complete lesson.