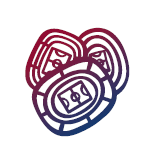 The biggest sporting event in the world
This toolkit is part of the FIFA World Cup Qatar 2022™ theme. Explore other toolkits in this theme.
Remember to use the Tamreen certificates to reward your students.
Overview
Discuss how the preparations for the FIFA World Cup 2022™ – and the legacy it will leave behind – will contribute to Qatar's development and benefit local communities.
The resources below make up a one-hour session. You can pick and choose elements to suit your students or you can download the complete lesson.
Quizzes